Who Should Attend
SocialCentral 2020?
Hello, Ottawa! We are so excited to bring Western Canada's largest digital marketing and social media conference to the capital to share our expert speakers and incredible learning opportunities digital marketers and communications professionals in central Canada.
So, is SocialCentral right for you?
This is our first time in Ottawa, but we can tell you all about the people who have attended the SocialWest and SocialEast conferences -- we bet you'll have a lot in common with them.
SocialWest welcomes more than 850 attendees from across North America, and SocialEast hosts more than 300 attendees every year. We've designed the conference for people who have a strong grasp of digital marketing and social media, and are looking to get ahead of the trends and stay at the top of their game.
To give you a sense of who exactly is in the room, we've taken the job titles of all of our attendees and put them into a word cloud, so you can see what our attendees do for a living. The bigger the word, the more frequently that job title shows up.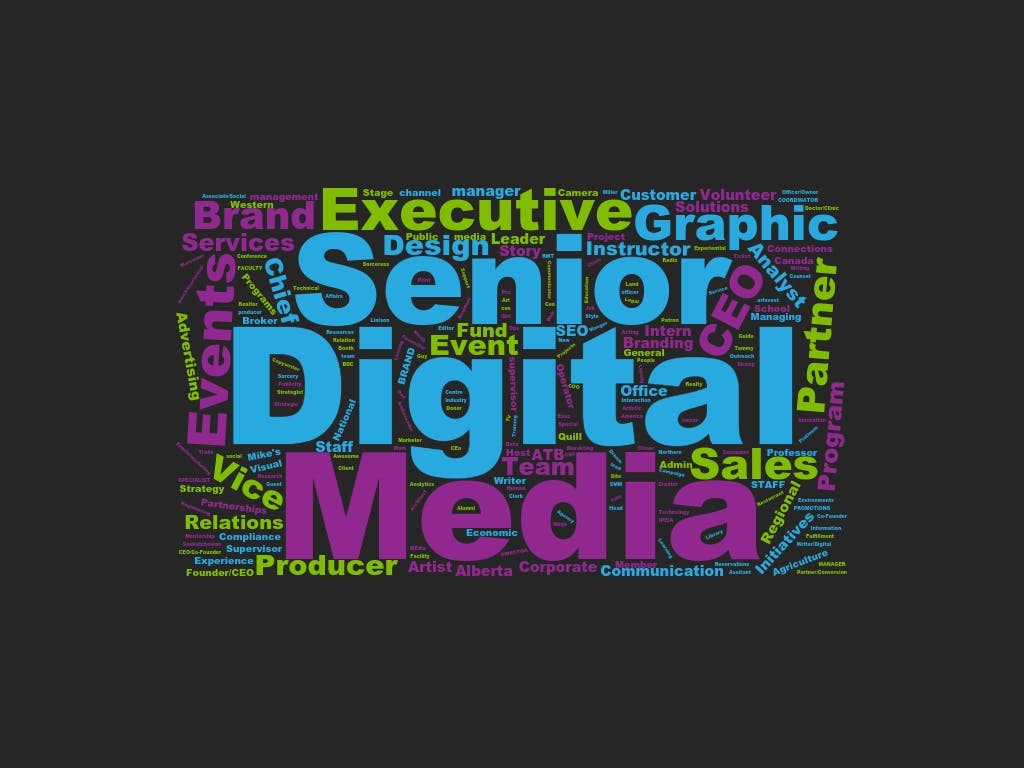 When people buy tickets to SocialWest, we ask them some questions to learn a bit more about what they do and where they're from. We then work with a video production team to turn it into a fun video that we show on the first day of the conference. It gives our attendees a chance to learn about each other and learn about the different places that people come from.